Taking the Civil Rights Initiative

Rachel Alexander
- Contrary to popular perception, racial quotas have never been fully struck down by the courts as unconstitutional. The U.S. Supreme Court has upheld preferential policies it considered "modest" or where it found evidence of past racial bias. Even this year's high court decision limiting race-based school assignments was limited in its scope. Affirmative action remains quite prevalent at universities and in government contracting.
Consequently, efforts to eliminate racial preferences in government contracts and public universities are shifting from legal battles in the courts to political fights at the ballot box and in legislatures. Ward Connerly of the American Civl Rights Coalition launched the first initiative banning preferences in California in 1996, Proposition 209, which passed in spite of significant opposition by far left interest groups. Similar initiatives soon followed in Washington and Michigan. Notably, all three initiatives passed in blue states.
Now Super Tuesday for Equal Rights is spearheading civil rights initiatives in at least four more states in 2008: Arizona, Colorado, Missouri, and Oklahoma. The wording is modeled after the color-blind language of the Civil Rights Act of 1964, which prohibits discrimination based on race, color, or national origin.
In Arizona, the most brazen use of racial preferences in government might be at the University of Arizona, which lists specific percentages of minorities and women broken down into 33 job categories that must be attained when hiring various faculty and administration positions. For example, the goal for composition of tenure track faculty in the fine arts for 2007 is 17 percent minorities and 56 percent women. These numbers are even more egregious considering women only make up 50-51 percent of the U.S. population. Opponents defend the "goals" by declaring they are different from quotas -- and judges often buy the argument.
Public employers and universities such as the University of Arizona cite Executive Order 11246 as an excuse for using quotas and "affirmative action." Executive Order 11246, which was issued by President Johnson in 1965, requires that federal government contractors use affirmative action to hire minorities. It was expanded in 1967 to include gender. Efforts to curb such practices under President Reagan and later with the proposed Dole-Canady Equal Opportunity Act in the 1990s were unsuccessful.
Signed into law by President John F. Kennedy.
Ironically, Executive Order 11246 was taken from Executive Order 10925, signed into law by President John F. Kennedy. The original order stated that contractors doing business with the federal government shall take affirmative action in employment "to see that employees are treated without regard to their race, creed, color or national origin." (Emphasis added.) Johnson turned affirmative action on its head when he rewrote the order to treat people instead "with regard" to race, etc., leading us down the road where race hustlers could take this concept even further.
Executive Order 11246 applies to federal government contractors and includes state and local governments that participate on or work under a federal contractor. If the Arizona Civil Rights Initiative passes, it is unlikely the University of Arizona will be able to continue to hide behind it, since it would be a stretch to claim that every job position or entering student operates under a federal contractor. Although Arizona has similar state-level executive orders, they would be superseded by a change in state law.
This doesn't mean the elitists who run the universities won't try to find ways around bans on race and gender preferences. The arrogant administrators at most universities will stop at nothing to thwart the will of the people. For instance, after Proposition 209 passed in California, a UCLA faculty committee on diversity issued coy instructions how to bypass it. In place of the phrase affirmative action, it suggests, "For example, in hiring a faculty member, a department may consider whether a candidate's record of teaching, research or service will contribute to the diversity of the campus."
Such thinly veiled attempts to undermine the voters mean that no matter how successful next year's civil rights initiatives might be, the debate over affirmative action will eventually return to the courtroom. With Samuel Alito and John Roberts now on the Supreme Court, there is some hope that color-blindness can be achieved. But the high court's past decisions have been a mixed bag at best.
In the Regents of University of California v. Bakke case of 1978, the court held 5-4 that racial quotas by the government are unconstitutional because they violate the 14th Amendment's Equal Protection clause. It was deemed impermissible to set aside a number of seats in a university's entering class for minority groups.
Just two years later in Fullilove v. Klutznik, the court held that "modest" quotas for minority groups were acceptable, leaving in place a federal law that set aside 15 percent of public works projects for qualified minority contractors. In 1987, quotas were again upheld in U.S. v. Paradise where the court found there had been evidence of past racial discrimination. The court backed off on quotas in 1989 with its decision in City of Richmond v. Croson, striking down a program that set aside 30 percent of city construction funds for black-owned firms, on the basis there was no evidence of past discrimination. A similar opinion involving federal contractors, Adarand Constructors, Inc. v. Pena was handed down in 1995.
The court continued its convoluted thinking in two 2003 decisions involving the University of Michigan, Gratz and Grutter. Both cases drew on earlier opinions in holding that although schools may not specify set numbers of minorities or women for admission to the university, they may still consider race or gender as a factor as long as a specific weight is not assigned to them. So the court voted 6-3 to overturn the University of Michigan's undergraduate admissions policy of assigning extra points to applicants of certain minority groups, the equivalent of adding a full grade point to a student's GPA. But, inexplicably, the justices let stand the law school's policy race preferences. Justice Sandra Day O'Connor provided the clear-as-mud rational for these split decisions, stating, "We expect that 25 years from now, the use of racial preferences will no longer be necessary to further the interest approved today." Many have wondered, if something is unconstitutional in 25 years, then how is it constitutional today?
The incoherence of the courts when it comes to racial preferences has forced the voters to take matters into their own hands. If past votes are any indication, next year's color-blind initiatives are likely to succeed. But it won't be long before the ball ends up back in John Roberts's Court.

This artcle was first published @ The American Spectator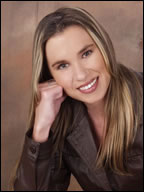 Rachel Alexander
ist praktizierende Anwältin für die Regierung in Phönix im U.S. Staat Arizona. Als ehemaliges Redaktionsmitglied und Kolumnistin des Arizona Daily Wildcat, gewann sie für ihre journalistischen Arbeiten drei Auszeichnungen und schreibt Kolumnen für

IntellectualConservative.com
sfux
- 12. Sep, 09:01 Article 2071x read