Winstone Zulu regrets flirting with HIV/AIDS denialism

Dr Mannasseh Phiri
- Winstone Zulu is probably the foremost and most well known HIV and AIDS activist from among all Zambian people living with HIV and AIDS. He has traveled far and wide and has rubbed shoulders with the high and mighty – with famous scientists, presidents, prime ministers and non-political leaders. He has shared the stage with Nelson Mandela at conferences in his work with HIV, AIDS and TB; and has recently had an audience with the current Prime Minister of Japan.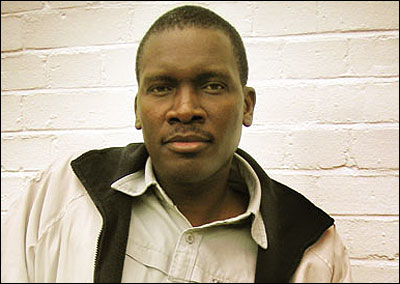 We salute you again, Winstone Zulu.
In the predecessor to this column in The Post, Winstone wrote a weekly column in which he sometimes shared with his readers the agony and anguish of having HIV and suffering some of the pain of opportunistic infections and AIDS defining illnesses. It was a deeply personal column, written from the bottom of his heart, in which he campaigned for the rolling out of antiretroviral treatment and fairer treatment of HIV positive people in general.
A few weeks ago, I met and chatted for a few minutes with Winstone Zulu in a car park and he told me that he had written something to this column, in response to the article that I had written discussing AIDS denialism ("Many Forms of HIV Denialism" – Sunday Post March 11th 2007). The article defined and described the several forms and levels of HIV and AIDS denialism – starting with denial that HIV, the virus, causes AIDS, the syndrome of diseases. It stated how denialism negatively affects the fight against HIV and AIDS.
It also described other forms of denialism – such as the conspiracy theories that suggest more sinister origins of the virus – like the one that advance the notions that the virus was deliberately created in a laboratory by one race for the sole purpose of annihilating the black race from the face of the earth.
In that article, I had listed Winstone Zulu as one of the famous HIV denialists, and said about him:
"The first Zambian to go public about his HIV positive status, our own Winstone Zulu, was one of the panelists (on the international advisory panel of prominent scientists and personalities convened by President Mbeki). He is on record as having come away from meetings of the panel convinced that HIV does not cause AIDS. He was filmed saying as much and appears in a DVD and video circulated by the dissidents, saying that he believed HIV did not cause AIDS.
According to the book AIDS Africa – Continent in crisis by Zimbabwean author and AIDS activist Helen Jackson (published by SafAIDS 2002), Winstone Zulu circulated a press release during the Durban Conference to the effect that he did not believe HIV causes AIDS. Apparently, he denied that "even one person has died of AIDS in Zambia". Winstone Zulu, the then outspoken proponent of rights for people infected with HIV, had joined the bandwagon of denialism".
Last week, I received an email from Winstone Zulu, in which he discusses frankly and openly about the events surrounding that period when he became a denialist. I shall reproduce the letter in full, so that Winstone's side of the story is told once again. He wrote:
"Dear Dr Phiri,
I wish to thank you for your column that I have always followed since its inception. It is a very useful piece that provokes health debate and reflection about AIDS. Until now I have not contributed to this column save for calling you on phone when The Post quoted Dr Mwaba of the Zambia Medical Association who was alleged to have said that people living with HIV should not be allowed to stand for presidency as they would eventually develop dementia and become "Chainamic".
You clarified that the quote was taken out of context. I was glad to hear that you did not support that view. I think people generally go to Plot One in a sane state but get confused with how to use all that power while there. Even if you put someone as sober as General Miyanda, chances are that it wouldn't be long before he becomes "Chainamic". And this is the last time that I am using the word "Chainamic" as I feel it is a derogatory word for those that use mental health services.
Meantime, allow me to contribute to your column of March 11, 2007, in which you discussed the issue of denialism. As usual the piece is well written and captures the main points of AIDS denialism. But I would like to point out that although I had doubts that HIV causes AIDS in the period between 1998 and 2001, I do not entertain those ideas any more. In fact, just a year after being on President Thabo Mbeki's panel, I wrote to him personally giving my reasons why I felt following the dissidents' discourse was inaccurate. I mentioned that I was unwell from fungal infection and was terribly fatigued and that I couldn't walk anymore.
I also mentioned that his belief that AIDS was caused by poverty could not be true as there is almost a predictable age group that is attacked by AIDS. I pointed out that while over a thousand teachers were dying every year in Zambia very few of their pupils between the ages of seven and fifteen, who were often in worse economic situations, were succumbing to illness and death. Mr Mbeki replied to my letter expressing sorrow that I wasn't feeling well. He suggested I should see medical doctors to treat the specific problems that I had. Although the word "AIDS" was mentioned in his reply, HIV was not. It was very clear to me that my letter and health situation did not convince him that behind my fatigue and fungal infection lay another problem.
Frustrated with his response, I made public our correspondence and sent our letters to the Star Newspaper of South Africa who published them. Later on I did a phone interview with Positive Nation, UK's foremost magazine for people living with HIV or AIDS. In an article called "Denial, Despair and Defiance" I talked about why I found the arguments of the dissidents appealing to me as someone living with HIV. I also narrated why this did not help me in the long run, etc. Since then I have talked freely to thousands of people about that episode in my HIV-positive life and shown regret that I may have done harm to people who look to me for inspiration.
Afterwards, I also wrote a weekly question-answer column in The Post in which I campaigned for the roll-out of anti-retroviral therapy (ART) countrywide.
I would be grateful if you mentioned, in one of your future write-ups, what I have written above and if any of your readers are interested in finding out why I got hooked to dissident ideas and later changed my views, I will be most willing to share my story with them.
I wish to end by quoting your conclusion of that article, "The thing to do is not to immediately believe and act on everything one reads or hears, no matter the source. Always check and check again with those in the know".
That in fact was where I somehow went wrong.
Amongst those that said HIV does not cause AIDS was Kalli Mullis, the man who invented polymerase chain re-action – one of the technologies used to measure viral load. He went on to win the Nobel Prize for that.
Perhaps the most well known dissident is Peter Duesberg, who until he espoused his dissident views was considered one of the top scientists in the USA. He, among other things, discovered oncogenes thought to be the cause of some cancers. He was a member of the American Academy of Scientists and used to receive thousands of dollars from the government for his research. Last but not least there is David Rasnick who is a recognized expert on protease inhibiters. There were also a number of others with impressive scientific and medical backgrounds who somehow felt the science did not add up. In other words, for me it was very hard to tell who was really in the know. What mattered to me as person living with HIV was to be told that HIV did not cause AIDS. That was nice. Of course, it was like printing money when the economy is not doing well. Or pissing in your pants when the weather is too cold. Comforting for a while but disastrous in the long run.
Finally, does HIV cause AIDS? Of course. Although there is no single scientific paper that proves HIV causes AIDS there are tens of thousands of papers containing a wide range of evidence that, taken together, make the case overwhelming. Apart from that, the way ARVs has changed the AIDS landscape is another proof that orthodoxy theory is accurate. Days ago I met Harriet Mulenga. The last time I saw her four years ago, she was just starting to take her ARVs. She looked like a walking skeleton. Now when I said how are you, she stood up and showed me her well-rounded healthy body. I couldn't help but simply said "Mwalila ama ARVs? She is simply a clear case of the 'Lazarous effect'.
To quote the AIDS organization AVERT, "People should be encouraged to question scientific orthodoxy. However, the views of AIDS dissidents, which have been well known for many years and thoroughly debated in scientific journals, have failed to win support. The core arguments of the Perth Group (that HIV has not been isolated according to their own particular rules) and Dr Duesberg (that no one fully understands how HIV causes AIDS) do not invalidate the wide range of evidence outlined on those papers. The HIV theory is compelling because it provides a simple, unique cause that consistently accounts for all of the observed phenomena".
Winstone Zulu - PALS Global Health Campaign"
I know many people who had nothing but admiration for Winstone Zulu's courage in coming out about his HIV status when he did, so early in the HIV and AIDS pandemics. He came out at a time when very little was known about AIDS except that it killed and that it was transmitted through sexual intercourse. People with HIV and AIDS were stigmatized into haplessness and hopelessness, because in those days being HIV infected meant that one had been promiscuous and sinful. At that time there was no antiretroviral treatment available. Yet Winstone came out strongly and positively, championing the right to life and respect for the people living with HIV and AIDS.
Thus when he came up on the side of international HIV and AIDS dissidents, those who had admired him were disappointed and some even confused. Here was a leader and champion for people living with HIV and AIDS – making statements and appearing in a video that said that he did not believe that HIV causes AIDS. It sent confusing messages to all. Not just to the people that he led in the organisation "Positive And Living Squad" or PALS.
Winstone had already ruffled Zambian feathers before that, more than once. First when he announced that he was getting married. Many Zambians thought and said that he should not get married because he has HIV. He stuck to his guns bravely and got married. And then he ruffled even more feathers when he announced that his wife had a baby. Many thought he should not be having children, knowing that there was a chance they might be born infected with HIV.
It takes a very bold human being to come out and tell the public that he is infected with HIV, and then to announce that he is getting married. We saluted Winstone Zulu when he did that, but many of us withdrew our salute when he became a dissident.
But we saluted him again when he saw sense and denounced the denialists, including President Thabo Mbeki. And we salute him again now, as he regrets having misled people in his flirtation with AIDS dissidents and their denialism.
For it takes an even bolder man to admit publicly that he was wrong, and to apologise for misleading those many people who look up to him for inspiration.
We salute you again, Winstone Zulu.

This article was first published on Dr. Mannasseh Phiri's weekly column "Reflecting on AIDS" @ the Sunday Post newspaper in Zambia

All articles relating AIDS from Dr. Alexander von Paleske & Dr. Billa Hofmann
sfux - 15. Mai, 08:42 Article 8017x read